We are Proud to ANNOUNCE that we have become a dealer with Kinetic Research Group (KRG).
We are trying to bridge the gap with ALL Tikka products and feel that KRG has accomplished that. Offering their X-Ray stock and many others that they make, we can offer some nice package deals. We are currently running the X-Ray Chassis on our Tikka 6.5 Creedmoor and really digging this stock. Ergonomics and quality is top notch.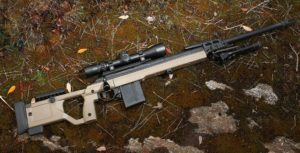 Call Us for Package Deals
If you are looking for other KRG Stocks, Please call or Email us, I'd be happy to shoot you a price.
                                    Shipping NOT Included in Prices
X-Ray Chassis Gen 2
SKU
Description
Price
XRY-T3S-BLK
T3/ T3x Black
 $  564.00
XRY-T3S-FDE
T3/ T3x Flat Dark Earth (tan)
 $  589.00
XRY-T3S-GRN
T3/ T3x Sako Green
 $  589.00

XRY-R7S-BLK
-700SA Black
 $  519.00
XRY-R7S-FDE
-700SA Flat Dark Earth (tan)
 $  533.00
XRY-R7S-GRN
-700SA Sako Green
 $  503.00
XRY-R7L-BLK
-700LA Black
 $  517.00
XRY-R7L-FDE
-700LA Flat Dark Earth (tan)
 $  539.00
All X-rays can be ordered with Large grips installed.

Add -L to SKU. Cost increase is $15 retail